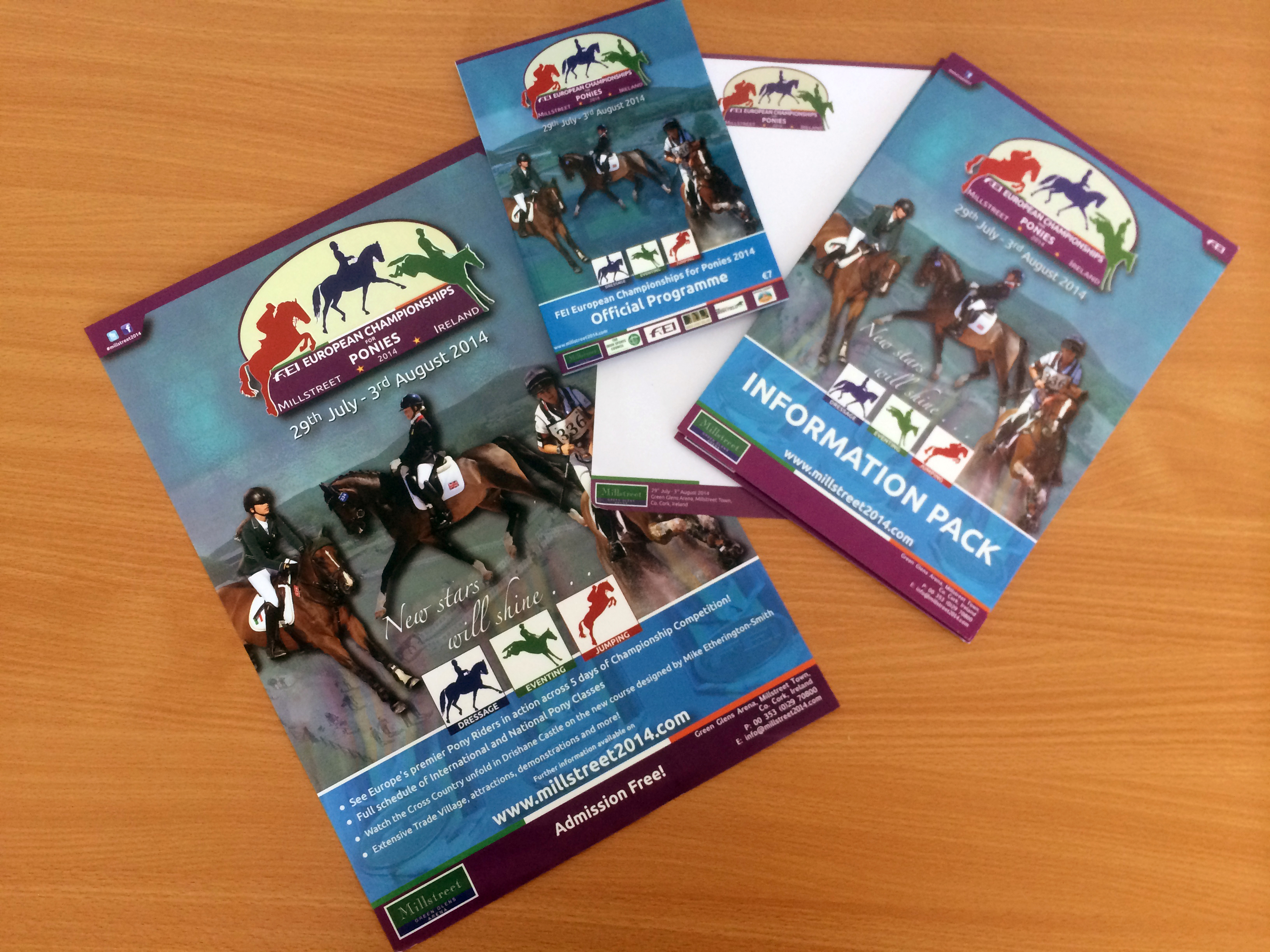 Bit-Media designed the branding for all aspects of the 2014 FEI European Championships for Ponies in Millstreet, Co. Cork. The logo was developed to embrace the three equestrian disciplines and followed FEI guidelines. These design principles were followed in all print and publications that followed including:
Competition Schedule
Letterheads
Flyers
Press/Event Advertising
Signage
Commemorative Plaques
Information Packs
Official Programme
Lanyards
The brand identity also shaped the development of the Millstreet 2014 website.
Publication Date: July 2014