Bit-Media have considerable experience in producing videos for the equestrian industry.
Areas include:
Product / Event Promotional videos
Performance Videos for Breeze-Up and Sport Horse Sales
Highlights / Montage of sporting events
Awards Ceremonies
Educational Videos
Stable Tours / Product Demonstrations
We regularly attend equestrian events to capture photographs for our clients or to sell directly to competitors. Talk to us today about arranging a private photo-shoot in your own yard – we are also experienced in taking photos of horses for use by sales companies or publishing online. Bit-Media are also available to capture product shots or cover event launches. Contact us today to see how we can help you.
A professionally designed website can elevate your business to the next level. We can work with you to design, register, develop and maintain a website that will work across all internet-enabled devices and perform well in search rankings.
We are also experienced in maintaining social media accounts and producing graphics and visual content for online use.
Bit-Media are able to broadcast your sporting or business event to a global audience. We work with well-known distribution partners and can craft a production to suit any budget – from a straightforward single camera set-up to a comprehensive live production with multiple camera angles, video/graphic inserts and motion replays. After the broadcast, the video can be archived for on-demand viewing online and highlights videos can be produced for social media distribution.
We can work with you to develop adverts, flyers and brochures for print distribution. Recent projects include:
Design and typeset of event programmes for multiple Championships and Horse Trials at Millstreet Green Glens Arena.
Production of Sponsorship / Marketing packs.
Calendars
Newspaper / Event Programme adverts
Mapping of Cross Country courses for print and online distribution
Background
Bit-Media was established by Tadhg Ryan in 2014. Growing up in Scarteen, he has had a growing involvement in equestrian media for nearly 20 years and is a regular photographer, commentator and volunteer at equestrian events throughout Ireland.
A graduate of IT Tralee's 'TV, Radio & New Media Broadcasting' programme, Tadhg has combined his technical knowledge and creativity with his family background in the equestrian industry to produce high-quality media content.
Bit-Media currently produce content for a wide range of clients including Horse Sport Ireland, Goresbridge Horse Sales and Tattersalls Ireland. Since setting up his business, Tadhg has also undertaken work for a wide range of businesses and organisations, including Millstreet Horse Show, River Lodge Equestrian, GAIN Equine Nutrition and Plusvital.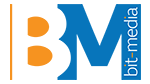 Bit-Media (Equestrian) Ireland
VAT Reg.: IE8002285A
© All Rights Reserved 2023